NEED A COMPETENT ELECTRICIAN YOU CAN TRUST?
Energized Electrical is a family owned company based in Brisbane.
The Energized Electrical team are available to assist you with all of your electrical and communications needs.
Example Completed Projects
Our objective is simple – know your client, help your client.
It goes without saying that we pride ourselves on offering you a high quality service and a consistent, safe and reliable outcome. Our high quality service is what sets us apart from the rest. We work hard to develop our relationships with clients, whether they are a one off job or an ongoing service client.
By investing the time in getting to know you and your needs we can work with you to develop proactive solutions for your commercial requirements. We understand that every job is different and every client is different. We understand that some clients deal with service companies on a regular basis and for some this will be their first time.
Energized Electrical services all suburbs in the greater Brisbane area and South East Queensland.

Energized Electrical is always available to provide on-time efficient service when requested. Daniel and his team are all professional and competent electricians who deliver a quality product on time and are also available to help out in urgent and difficult circumstances. Energized Electrical deliver courteous and prompt service. Some of the team at Bunnings have also used Energized Electrical for work in their own homes as well and would happily recommend them to others. We would recommend Energized Electrical to any organisation looking for a reliable and competent electrical contractor
Bunnings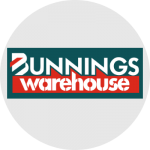 Since the commencement of Energized Electrical's operations they have always provided Statutory & regular Preventative Maintenance along with other reactive works for Programmed Facilities Management at Virgin Australia's various premises in Brisbane. The team of competent electricians have always provided us with timely and quality service. The professionalism and quality of work delivered by Daniel and his team can always be relied upon.
Energized Electrical are competent in all aspects of work from quotation, commencement of works, delivery and meeting completion times. Are deadlines are always met.
We would recommend Energized Electrical to any organisation looking for a reliable and competent programmed maintenance electrical provider
Brad Correia - Senior Contract Manager/National Facilities Manager
Programmed Facility Management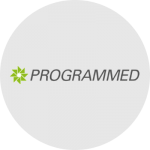 CONTACT US
We would be delighted to hear from you!
Kindly use the webform below should you have any questions or require feedback in regards to our services.